Newsletter No. 52
Discover the Earth from a cosmic perspective
Chat about this email with other readers on Discord
---
Proudly sponsored by
Get thousands of the best documentaries from just $2.99 a month. Start here!
---
DISCOVER EARTH
/ NEWS / SUBREDDIT / DISCORD / PASSAGES
Welcome to the 1 year anniversary edition of our newsletter! It also coincides with Earth Day, and we've had a bunch happening this week to celebrate.
We've run our first photography competition, which is designed to get people outdoors with a discerning eye and to reward them for doing so. Congrats to our first winner 🦉ᛒᛊᛊᛒ🦉!
Also, we've got a new streaming channel; the '🥾・Outdoors room'. It's a place for our community to go on live stream adventures together. We've done a few bush walks so far, and with many more to come.
---
DISCOVER EARTH /
NEWS
/ SUBREDDIT / DISCORD / PASSAGES
Jupiter's moon Europa has long been an enticing target in the search for life outside Earth. The trouble is its water is trapped below 30kms of ice. But new clues suggest that its ice formations resemble those found in Greenland, where water is regularly found much closer to the surface. So a mission to Europa to find life may be much easier than expected. 🔗 Link
Scientists have found the oldest known reference to the aurora borealis. In an ancient Chinese text dating back to the 10th century BC, a 'five-coloured light' was described in the northern part of the sky. 🔗 Link
---
DISCOVER EARTH / NEWS /
SUBREDDIT
/ DISCORD / PASSAGES
🦜 Birds Mother bird uses her beak to 'sew' a canopy out of leaves to protect her eggs.
Posted by 5_Frog_Margin

🦁 Animals 1 day old sea otter trying to sleep on mom
Posted by dump_acc_91

🐠 Aquatic Life The White-Spotted Pufferfish, known for its courtship display which involves creating large, geometric circles in the sand.
Posted by freudian_nipps


Because it has no atmosphere to break up small meteoroids, the Moon has craters within craters within craters, ad infinitum. (📷 Apollo 11)
Posted by discover_earth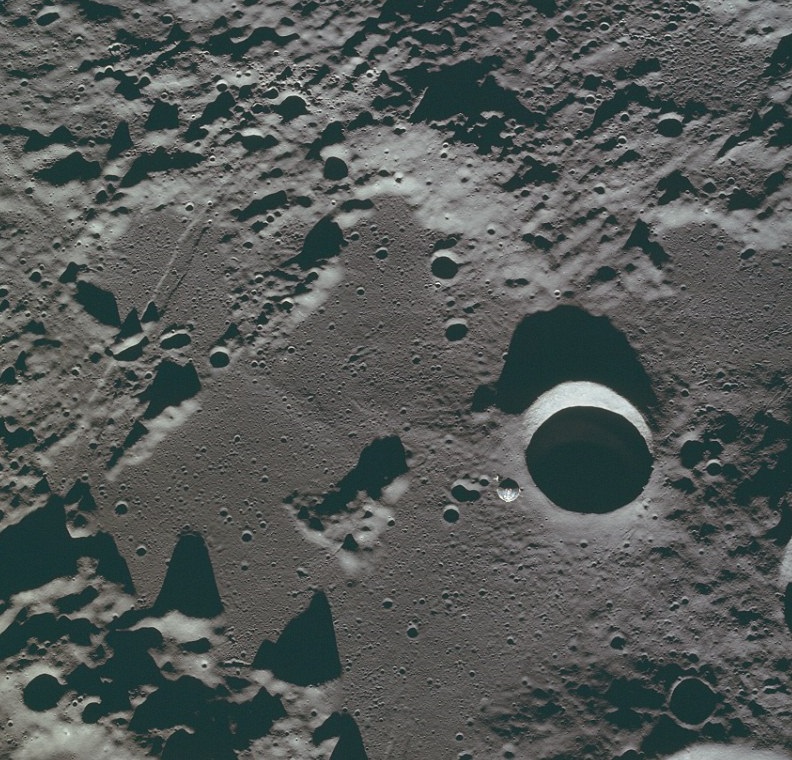 Stars and glowing dust between constellations Ophiuchus and Scorpius, from Australian Astronomical Observatory.
Posted by discover_earth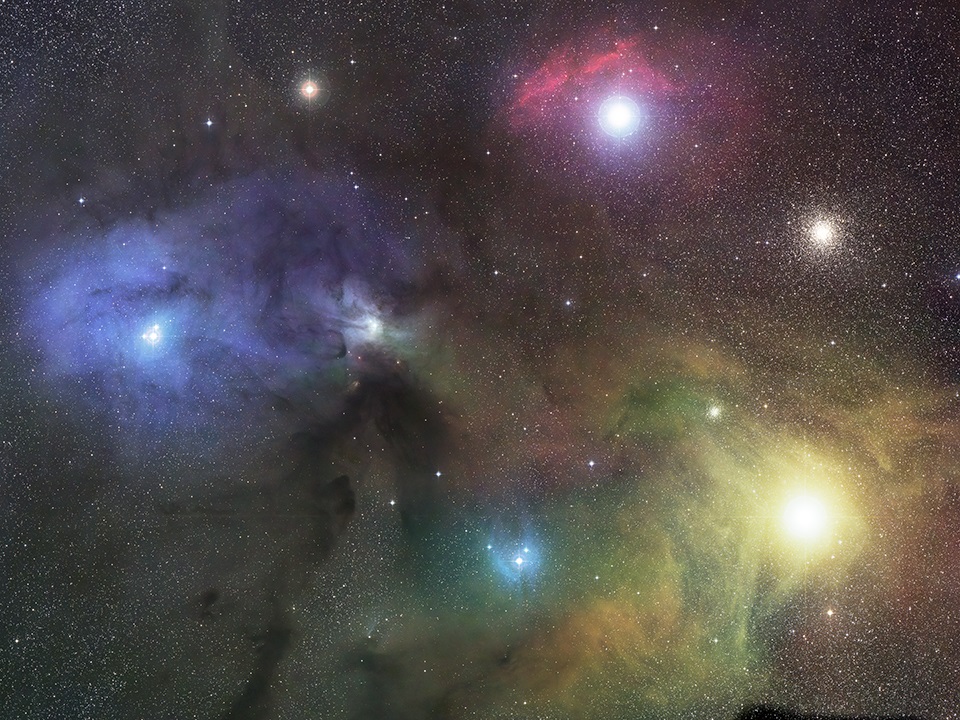 Get more content like videos, podcasts, virtual reality, and more in the Discover Earth app.
---
DISCOVER EARTH / NEWS / SUBREDDIT /
DISCORD
/ PASSAGES
Life under the microscope – an unidentified worm.
Posted by sadness combat braille art

A gorgeous green spotted pufferfish
Posted by Space X Fan

The winner of this week's photography competition, "Take a great photo of something purple" was this flower that looks like an exploding star.
Posted by 🦉ᛒᛊᛊᛒ🦉

---
DISCOVER EARTH / NEWS / SUBREDDIT / DISCORD /
PASSAGES
As a result of a thousand million years of evolution, the universe is becoming conscious of itself, able to understand something of its past history and its possible future. This cosmic self-awareness is being realized in one tiny fragment of the universe — in a few of us human beings.

Perhaps it has been realized elsewhere too, through the evolution of conscious living creatures on the planets of other stars. But on this our planet, it has never happened before.
Julian Huxley, Transhumanism in New Bottles for New Wine