Newsletter No. 50
Discover the Earth from a cosmic perspective
Chat about this email with other readers on Discord
---
Proudly sponsored by
Get thousands of the best documentaries from just $2.99 a month. Start here!
---
DISCOVER EARTH
/ NEWS / SUBREDDIT / DISCORD / PASSAGES
You can now vote on which community features you'd like to see. Jump into 🔖︰get-roles on Discord and vote for meetups, a jobs board, and more.
We're starting weekly photography competitions! Look out for these soon in the Discord.
---
DISCOVER EARTH /
NEWS
/ SUBREDDIT / DISCORD / PASSAGES
Fungi may be able to communicate with each other using electrical signals. By measuring spikes in electrical activity, researchers theorise they have up to 50 'words' 🔗 Link
Always buy firewood, don't collect it from nature! You may be robbing the local ecosystem of essential habitat. 🔗 Link
The Great Barrier Reef has suffered another mass bleaching event from warming oceans. Disturbingly, Australia is currently experiencing La Niña, which means temperatures are cooler than normal. 🔗 Link
---
DISCOVER EARTH / NEWS /
SUBREDDIT
/ DISCORD / PASSAGES
🦁 Animals A new species of bioluminescent earthworm has been discovered in Japan
Posted by discover_earth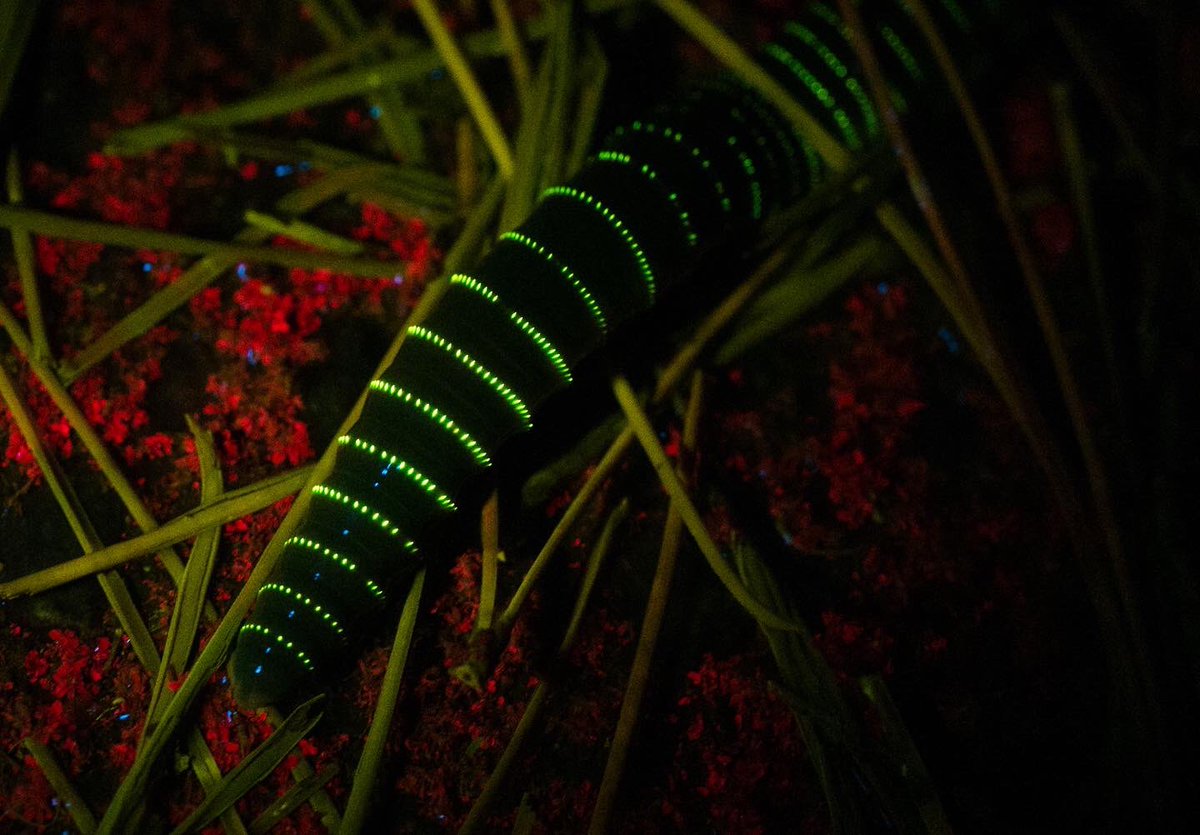 🦜 Birds What to see a baby peacock 🦚
Posted by Lotus_Stalker

🦜 Birds Opsrey just before it hits the water 🔥
Posted by TheWolf122

🌍 Exploring Our World Just the Canadian Rockies as seen from 8,000ft above Kananaski Country…
Posted by TheGuvnor247

🌍 Exploring Our World Sogha Lake in Pakistan 🔥
Posted by mb557x

Get more content like videos, podcasts, virtual reality, and more in the Discover Earth app.
---
DISCOVER EARTH / NEWS / SUBREDDIT /
DISCORD
/ PASSAGES
Posted by Kate.

Posted by Kate.

Posted by 𝔯𝔢𝔟9287𝔫𝔞𝔡𝔡𝔢𝔯33.

---
DISCOVER EARTH / NEWS / SUBREDDIT / DISCORD /
PASSAGES
Crazy how much of the default human conversational dynamic is just "vaguely free-associate on whatever word prompts the last person dropped"
@MasterTimBlais on Twitter, Tweets From CEO IN SAN DIEGO ☀️
So amazing when your magic/energy/occult theory just so happens to be perfectly shaped to avoid any empirical testing whatsoever.

'Can we run a study on it?'
'no, because if you don't believe in it won't give you results.'
'So can we run a study where we see if believers get different results than nonbelievers?'
'well no, the effects are personal and hard to predict and rely on individual interpretation.'

It's a big red flag for your worldview if the entirety of it lies just beyond the border of empirical testing, it's like pointing to a ring of dirt just beyond where the mop reaches and going "yes, an organic discovery of a natural structure that has nothing to do with the mop"

If your theory has any impact on the real world at all, then it should be testable! it's in the domain of testability! It might be really hard to figure out a test, and the test might not be perfect, but it's possible. That which can be cleaned by the mop, should be.
@Aella_Girl on Twitter, So Amazing When Your Mag…