Newsletter No. 38
Discover the Earth from a cosmic perspective
Chat about this email with other readers on Discord
---
DISCOVER EARTH
/ NEWS / COMMUNITY / PASSAGES
Another new channel in our Discord! #astronomy is for our stargazing and astronomy pics.
---
DISCOVER EARTH /
NEWS
/ COMMUNITY / PASSAGES
There is broad bipartisan support for stopping the sale of single-use plastics at national parks. A new poll indicates 82% of U.S. voters would support such an initiative. 🔗 Link
A very big upgrade to the US power grid is kicking off. The Department of Energy has launched an initiative to develop and upgrad high-capacity electric transmission lines. Great news for electric vehicles, charging infrastructure, and clean energy in the US. 🔗 Link
James Webb Space Telescope has completed its extremely elaborate deployment process. The sunshield alone has 140 release mechanisms, 70 hinge assemblies, 400 pulleys, 90 cables and eight deployment motors… and all of them worked perfectly. What's next is five months of precise calibrations before it collects its first image. 🔗 Link
A citizen scientist has discovered a new planet. Tom Jacobs from Washington spotted a telltale sign in NASA data and discovered planet TOI-2180 b orbiting a star 379 light years from Earth. Unfortunately it looks like NASA chose the name. 🔗 Link
---
DISCOVER EARTH / NEWS /
COMMUNITY
/ PASSAGES
🐠 Aquatic Life Longhorn cowfish
Posted by discover_earth


Curiosity has send a breathtakingly beautiful panorama back to Earth
Posted by discover_earth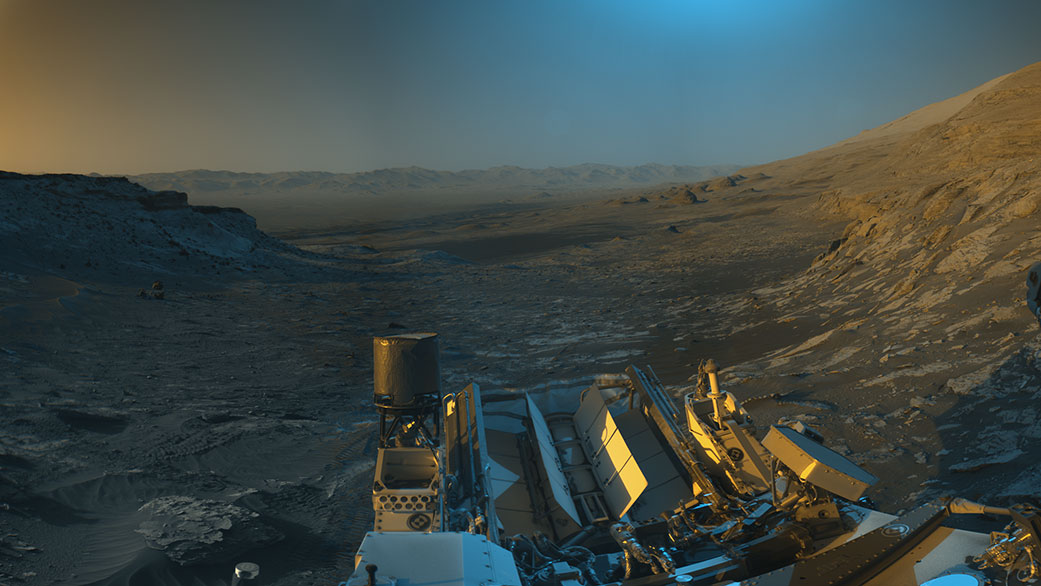 I will never tire of birds interpretive dancing
Posted by discover_earth

🚀 Space A solar flare at least 8-10 Earths tall.
Posted by MooseWithAntlers

🐠 Aquatic Life I had no idea crabs could do this
Posted by m3antar

🦋
🦋 Insects A Madagascar Moon Moth
Posted by DogsRule_TheUniverse

Get more content like videos, podcasts, virtual reality, and more in the Discover Earth app.
---
DISCOVER EARTH / NEWS / COMMUNITY /
PASSAGES
As someone who works with words, I know that there are many ideas that don't thrive among the sharp edges of written language. Some thoughts turn to smoke in the presence of letters. To learn such things, visit the wordless places. The mountains. The forests. The inner landscape of quiet understanding that blooms in your mind when you touch a tree or envision a meadow. An absence of language is far from an absence of meaning.
@CryptoNature on Twitter, As Someone Who Works Wit…