Newsletter No. 32
Discover the Earth from a cosmic perspective
Chat about this email with other readers on Discord
---
DISCOVER EARTH
/ NEWS / COMMUNITY / PASSAGES
Our Discord chat has passed a new milestone: 300 members!!!
---
DISCOVER EARTH /
NEWS
/ COMMUNITY / PASSAGES
Astronomers just discovered two galaxies that were previously invisible to us, suggesting the universe may contain many more galaxies than we had previously assumed. 🔗 Link
Astronomers have also found a new planet that's mostly made of molten iron, which can teach us more about how planets form. We'll able to learn about it with the soon-to-be-launched James Webb Space Telescope 🔗 Link
Ecuador's highest court has ruled that plans to mine for gold and copper in its cloud forests violate the rights of nature and cannot proceed. Ecuador contains some of the most biodiverse areas on Earth, and in 2007-8 enshrined the rights of nature in its constitution. 🔗 Link
---
DISCOVER EARTH / NEWS /
COMMUNITY
/ PASSAGES
🐠 Aquatic Life Diamond Squid rarely disappoint when encountered. Blackwater off Kona, Hawaii. Size about 1.5+ inches
Posted by discover_earth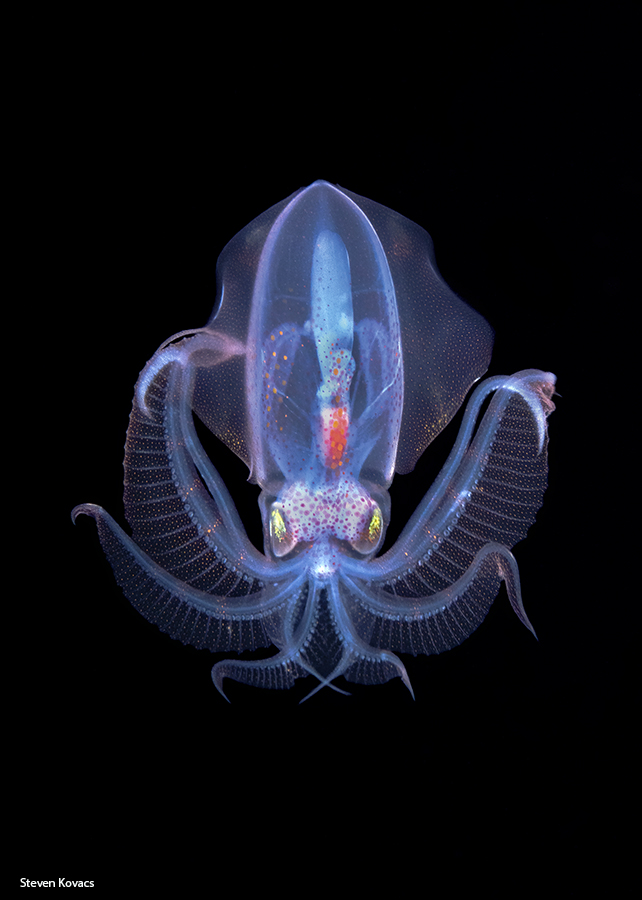 Swimming lesson..
Posted by discover_earth

⚪️
🧪 Science Non-Newtonian fluid, the harder you press, the harder it gets
Posted by regian24

🐠 Aquatic Life MBARI captures Phantim Ghost Jelly (Stygiomedusa Gigantea) 3,200 feet below Monterey Bay
Posted by drunken-philosopher

Get more content like videos, podcasts, virtual reality, and more in the Discover Earth app.
---
DISCOVER EARTH / NEWS / COMMUNITY /
PASSAGES
Science: a process of exchanging inaccuracies for less inaccurate inaccuracies.
@TinkeredThinker on Twitter, Tweets From Tinkered Thinking
Our muscles are prompted to grow by failure, healing from countless micro-injuries.

Our minds, science, and technology are similarly nourished by defeat.

We thrive on the borderlands of ruin,
in valleys between saw-toothed peaks of loss,

we sow failure and harvest miracles.
@CryptoNature on Twitter, Tweets From the CryptoNaturalist
I still can't get over the fact that on airplanes now they tell everyone to close their window blinds so people can more easily watch TV. We learned to fly above the clouds, and this is where it ended up. This is going to happen with space tourism too, you watch.

2021: "It changes you forever when you see Earth from space and how beautiful and small it is in the boundlessness of the cosmos."
2045: "Could you please close your blind, sir? The in-flight entertainment has begun and the light of Earth makes a glare on people's screens."
@sannewman on Twitter, I Still Can't Get Over T…