Newsletter No. 27
Discover the Earth from a cosmic perspective
Chat about this email with other readers on Discord
---
DISCOVER EARTH
/ NEWS / COMMUNITY / PASSAGES
Introducing the latest channel in our Discord chat: #our-photos. We've all got some awesome nature photos in our camera reel, and this is the place to share them!
---
DISCOVER EARTH /
NEWS
/ COMMUNITY / PASSAGES
Scientists have identified a new species of deep sea whale: Ramari's beaked whale (Mesoplodon eueu) 🔗 Link
An ambitious project is attempting to interpret sperm whale clicks with artificial intelligence, then talk back to them. 🔗 Link
Lidar surveys have revealed hundreds of long-lost Maya sites. They show that Maya civilization was more extensive, and more densely populated, than we previously realized 🔗 Link
Scientists looked at ant societies to explain why human brains shrank 3000 years ago – Shared externalized knowledge leads to smaller brains and less energy consumption. 🔗 Link
The UN Climate Conference (COP26) has kicked off in Glasgow, for the purpose of "encouraging" countries to take action on climate change. Amongst speeches by national leaders, David Attenborough shared his optimism that the next generation will see a reversal of the "terrible decline" in nature that he's seen in his lifetime. 🔗 Link
---
DISCOVER EARTH / NEWS /
COMMUNITY
/ PASSAGES
🐸 Memes rip mastodonsaurus
Posted by memelord_151

🦁 Animals Gibbon demonstrating the proper way to cross a bridge
Posted by MrBonelessPizza24


A never before seen species of cusk eel
Posted by discover_earth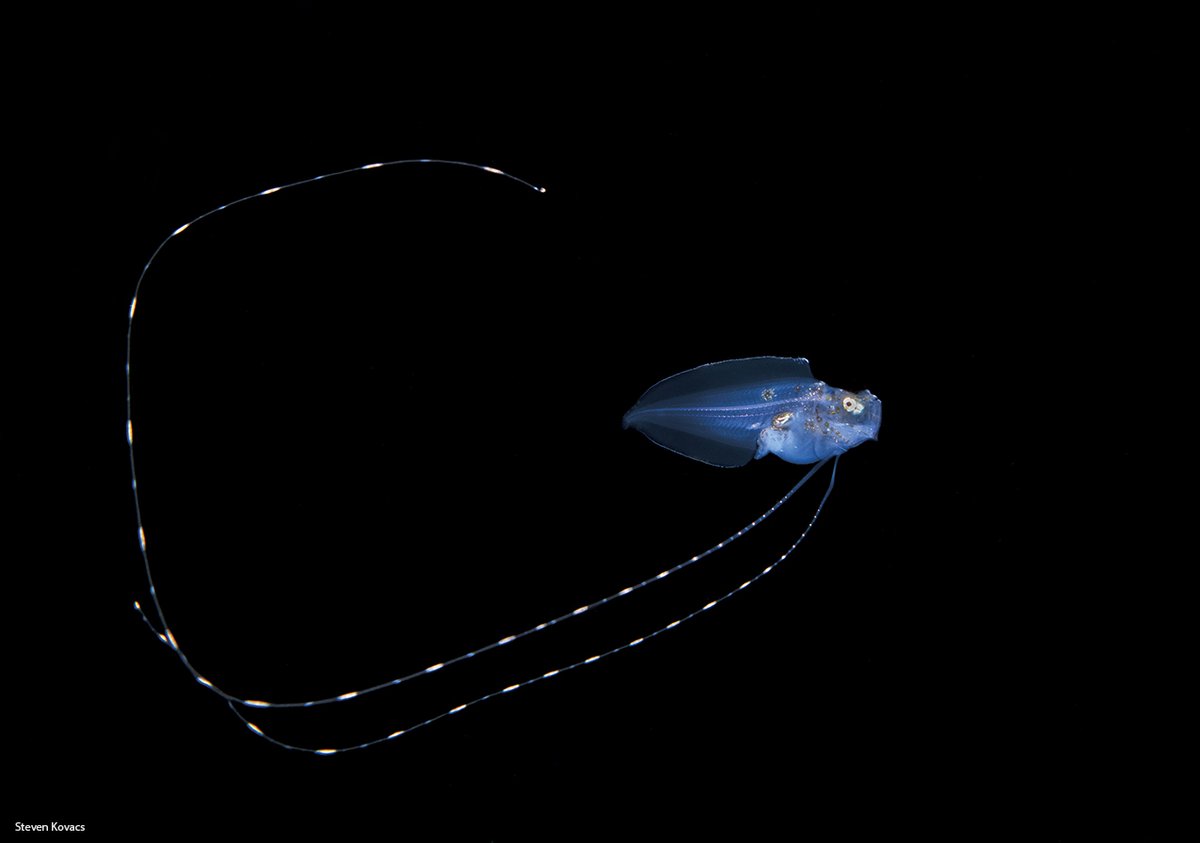 🐠 Aquatic Life A Sleeping Octopus Changes Color While Dreaming.
Posted by jacklsd

Get more content like videos, podcasts, virtual reality, and more in the Discover Earth app.
---
DISCOVER EARTH / NEWS / COMMUNITY /
PASSAGES
We do ourselves the greatest service by seeking to be a master of how to experience a single second.
@TinkeredThinking on Twitter, Tweets From Tinkered Thinking
You are the story of mankind. If you know how to read that book which is yourself, then you know all the activities and brutalities and stupidities of mankind because you are the rest of the world.
– Jiddu Krishnamurti