Newsletter #20
Discover the Earth from a cosmic perspective
Chat about this email with other readers on Discord
---
DISCOVER EARTH
/ NEWS / COMMUNITY / PASSAGES
The r/DiscoverEarth subreddit has grown to 14,000 people!!! 🎉🎉🎉
We've also made major upgrades to our Discord. We're now doing:
🎦 Community livestreams (movies, docos, or just our daily lives),
👾 Multiplayer games, and
🎧 Music listening parties!
See you in there!
---
DISCOVER EARTH /
NEWS
/ COMMUNITY / PASSAGES
Harvard University is ending its investments in fossil fuels. This is a direct divestment of up to $40 billion, plus its name as the world's flagship university will encourage others to divest too. In the long term, this will limit the capital available to oil, gas & coal companies. A major win for climate activism. 🔗 Link
NASA has decided to upgrade its Deep Space Network, which will improve communication to the robot probes we've been sending out across the solar system. 🔗 Link
---
DISCOVER EARTH / NEWS /
COMMUNITY
/ PASSAGES
Fossil trees as tall as modern-day redwoods have been found in northern Thailand
Posted by discover_earth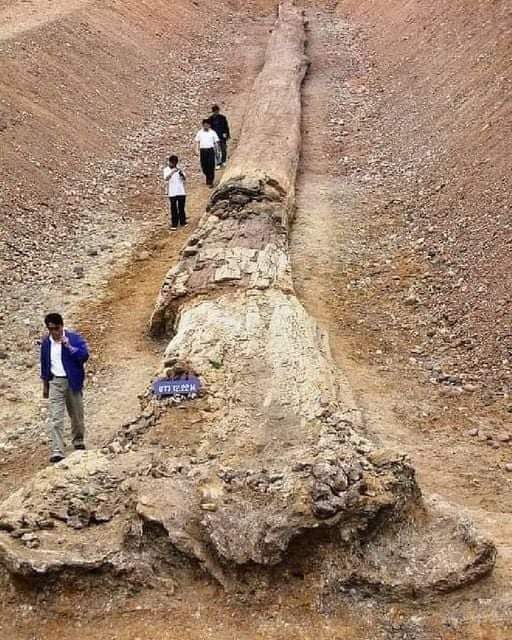 Muscle tissue through an electron microscope.
Posted by discover_earth

Platypus being re-introduced into Royal National Park after being absent for 50+yrs
Posted by discover_earth

How our solar system moves in space relative to the galactic center
Posted by discover_earth

Get more content like videos, podcasts, virtual reality, and more in the Discover Earth app.
---
DISCOVER EARTH / NEWS / COMMUNITY /
PASSAGES
Write your dreams in pen. Write your plans in pencil.
@FitFounder on Twitter, Tweets From Dan Go
A thing I increasingly believe is that everyone belongs to a tribe and underestimates how influential that tribe is on their thinking.
@morganhousel on Twitter, Tweets From Morgan Housel
Me: To me, goo is strange. It is an unusual substance.
Alien: To me, goo is quite normal. I use goo in every day life.
@Daggerlad2 on Twitter, Tweets From Daggerlad