Newsletter #18
Discover the Earth from a cosmic perspective
Chat about this email with other readers on Discord
---
DISCOVER EARTH
/ NEWS / COMMUNITY / PASSAGES
Just modest growth on the r/DiscoverEarth subreddit this week, growing by over 1k to 12.8k people.
---
DISCOVER EARTH /
NEWS
/ COMMUNITY / PASSAGES
Scientists used X-ray imaging to capture the process of how ants construct their tunnels. They found that the ants have evolved to intuitively sense which grain particles they can remove while maintaining the stability of the structure, much like removing individual blocks in a game of Jenga. 🔗 Link
A gigantic and ancient individual coral (at 438 years old) has been discovered off Australia's Orpheus Island, part of the Great Barrier Reef. Astonishingly, it's in excellent health despite the decline of the coral around it. 🔗 Link
NASA delayed the September launch of an earth-surveillance satellite because of the Covid-induced oxygen shortage. Other launches across the industry may be pushed back, too. 🔗 Link
---
DISCOVER EARTH / NEWS /
COMMUNITY
/ PASSAGES
🦋 Insects The Curetis acuta caterpillar has a bizarre reaction if it gets surprised or scared
Posted by discover_earth

🐠 Aquatic Life I hope to see a swimming feather star in person one day
Posted by discover_earth


🦋 Insects Meet the "Bagworm Caterpillar". It collects and saws little sticks to construct elaborate spiral log cabins to live in. They build their homes out of silk, sand, soil, and plant materials.
Posted by discover_earth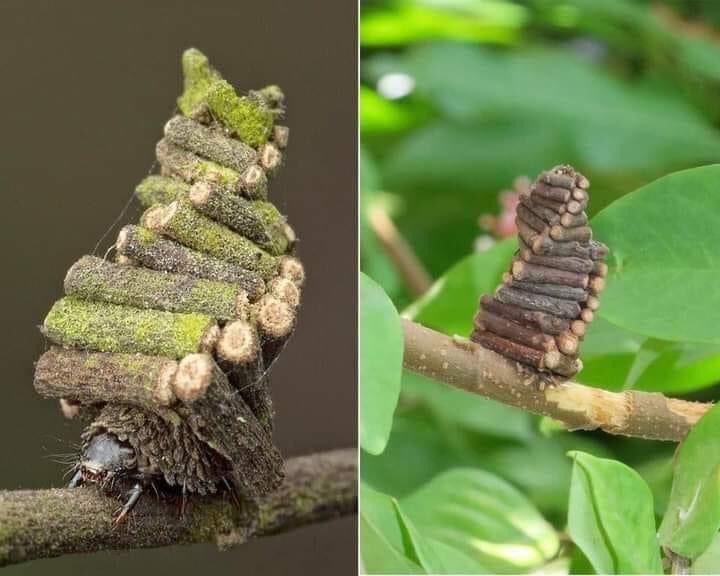 🧪 Science Demonstration of transfer of energy through harmonic resonance
Posted by discover_earth

Get more content like videos, podcasts, virtual reality, and more in the Discover Earth app.
---
DISCOVER EARTH / NEWS / COMMUNITY /
PASSAGES
"The mind divides the world into a million pieces. The heart makes it whole."
– Stephen Levine
@SuprahumanMind on Twitter, Tweets From to Be Great, Be Whole
Every man is at war with himself, except a Buddha.
– Naval Ravikant
@wisart_in on Twitter, Tweets From Wisart
Change what you're doing to change where you're going – @ShaneAParrish
@GoLimitless on Twitter, Tweets From GoLimitless
Communities thrive when people are earning, learning or laughing
@latecheckoutplz on Twitter, Tweets From LATE CHECKOUT